Find the right boat for you
Boat of the Moment
Boat REF# 316213
€165,000.00
1x petrol 15hp
2015
8.75m
Torredembarra Tarragona
View Details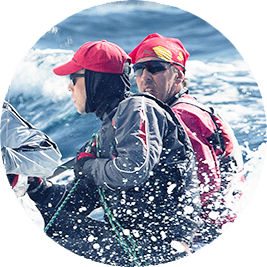 Selling your boat?
We take care of every step when it comes to selling your boat.
1
Your broker will advise you of the most suitable price to market your boat at.
2
Your broker will work with you to create a detailed listing for your boat.
3
We handle the negotiation process for you, ensuring you get the best deal.
Why Boatshed?
Boatshed is one of the world's largest yacht brokerage groups that prides itself on giving potential buyers the most complete and accurate picture of the boat that they want to buy.

Boatshed Brokers personally visit every boat that they list, taking unlimited photographs and videos which are available online to registered users anywhere in the world.
Read more
Here's what our customers have to say...
A very big thank you to Paul. Our lovely Paradox sold within four months and was a very smooth process. We had lots of questions from start to finish and Paul was super patient with us at all times. We wish him and Boatshed all the best!
— Gavin Crosby (10/2022), Boatshed Barcelona
Hi Paul, I saw your website yesterday evening : pictures and video are perfects. Congratulations. Best regards Philippe
— Philippe Hirel, Boatshed Barcelona
de todas maneras no te quepa la menor duda de que estoy muy contento de tu trato y del servicio que presta Boatshed Barcelona y que no dudaré en recomendar a cualquier amigo que quiera comprar o vender un barco.
— Joan Illa, Boatshed Barcelona
To Boatshed Barcelona: I think you are exceptional brokers at boatshed!!!
— Stef Dujardin, Belgium , Boatshed Barcelona
Boatshed Barcelona: Which bring me to say to you, that we feel you are the most reliable broker we have been in contact with
— Michael Hampel-Beckendorf (Denmark) , Boatshed Barcelona
To Boatshed Barcelona: Once again, thank you both very much, I am very pleased with the smooth transaction and the level of communication I have received.
— James Leone, Ireland , Boatshed Barcelona