Find the right boat for you
Boat of the Moment
Boat REF# 326553
€130,000.00
1x diesel 75hp
2006
13.41m
Marina Empuriabrava, Girona
View Details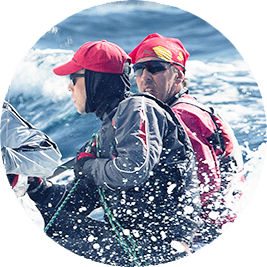 Selling your boat?
We take care of every step when it comes to selling your boat.
1
Your broker will advise you of the most suitable price to market your boat at.
2
Your broker will work with you to create a detailed listing for your boat.
3
We handle the negotiation process for you, ensuring you get the best deal.
Why Boatshed?
Boatshed is one of the world's largest yacht brokerage groups that prides itself on giving potential buyers the most complete and accurate picture of the boat that they want to buy.

Boatshed Brokers personally visit every boat that they list, taking unlimited photographs and videos which are available online to registered users anywhere in the world.
Read more
Here's what our customers have to say...
Paul from Boatshed Barcelona recently sold my Windy 8000. Safe pair of hands from start to finish and completed the sale to my satisfaction in a tricky market - would definitely use again and highly recommended.
— T Garnham - September 2023, Boatshed Barcelona
Purchased a Windy 8000 from Paul at Boatshed Barcelona. Very pleasant experience, highly recommend for any boat sales in the Barcelona area!
— Jack & Mike Whiteley - September 2023, Boatshed Barcelona
I decided to sell my boat, a Maxi95 1977 after arriving in Barcelona after sailing from the UK. I contacted Paul at Boatshed Barcelona. Three days later he found a buyer. A week later the sale was completed even though I was no longer in the country.…
— Bob Johnson - August 2023, Boatshed Barcelona
I really can't fault this broker, he was very professional and went to every length to answer my questions throughout purchase. I have bought and sold many many boats and I can only say the service and professionalism was second to none.
— G Tucker, Boatshed Barcelona
I bought a boat through Boatshed Barcelona in 2021. It was a lovely boat but it wasn't a straightforward sale and it probably would have failed if it had not been for Paul Griffiths of Boatshed Barcelona. Firstly, the survey threw up several…
— D Gilmour, Boatshed Barcelona
Recently bought a boat through Paul at Boatshed, his customer service was impeccable and really can't fault the attention he gave us. Everything was covered and the boat was delivered as promised. We really are very happy and would definitely…
— Nigel Holland 2022, Boatshed Barcelona